You can find the small neighborhood of Riverside located inside of Greenwich, CT as these smaller towns are all grouped together this way. Interstate 95 goes right through the area making it easily accessible to get to other towns close by. If you decide you need a ride in or out of Riverside for your special occasion, hiring a limo service in Riverside will allow you to focus more on what is important to you and not how you are getting there.
Call Us for a Riverside Limo Quote
Performing arts and culture of the arts floods the town of Riverside, so if you are looking for a show or two, the Stamford Theater Works is a good find. See how the community believes Riverside to be with all of its educational history and culture over at the Stamford Museum and Nature Center. When you are lucky to be located on the Long Island Sound, places also like Cummings Park provide beach and sporting facilities. It doesn't matter if your new to town or not, Riverside is a special town to enjoy.
Tying the Knot in Riverside?
Our fleet of vehicles can be arranged for your group as well for weddings. We understand your wedding day is once in a lifetime and we want to make your ride with us the same. Ask us about what locations around Greenwich and other cities you would like and we will do our best to accommodate your hour by hour schedule. Also ask about our exclusive wedding packages that offer luxury at its finest without breaking the bank. Here is a heads up on what venues are nice to look at in Riverside.
Wondering how to reserve your Riverside Limousine?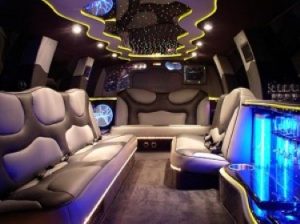 Reserving your Riverside limo is as easy as 1*2*3! No matter what type of transportation you are needing, we are able to accommodate you. Our extensive fleet is filled with vehicles that fluctuate in size to be able to provide you with service for the whole family or just for two. Whether you want a glamorous look or more of a low key night, we are the all around transportation go to in and around the Riverside location. In a hurry and feel like you don't have enough time to reserve your car service? Choose from one of these quick and fast booking options to secure your car service.
Fill out our quick quote request. 
Email us at info@limo-ct.com
Call us at 203-344-0066.