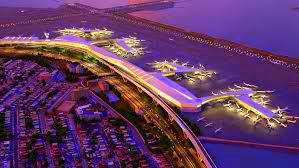 Welcome home! Well, that is if you are coming home. If not, then welcome to your home away from home! Whether you are flying in from some exotic location or from that annual family get together way out in what seems to be the other side of the world. We are here to welcome you. Welcome back or welcome to New York! Whatever brings you, we are glad you came.
After that five hour flight with two layovers, of which one was way on the other side of that huge airport and you had to grab your bags, a cheeseburger and a shuttle to just make it. You aren't in the mood to wait in the taxi line for who know how long only to be greeted with that rude driver who smells a little like old pizza and only has one air vent that works only every other ten minutes.  Don't do this to yourself. Call La Guardia Limos and enjoy that last leg of your trip in style and comfort. Whether you are coming to or leaving beautiful New York, you will not regret allowing us to make your trip just a bit easier.
So You Are Off For An Adventure in Your Laguardia Limousine
So you've decided you're done with New York for a bit? Call us! We'll pick you up from your home and chauffeur you to your terminal in a timely fashion and not to mention, in style! We offer a wide variety of vehicles to meet anyone's needs. Your wish is our command. Don't worry, we will take care of it. Do you need to make a last minute stop? Did you forget to buy a new swimsuit for that beautiful resort you are visiting? No worries, let us know you have a few stops and we'll plan accordingly to make sure you catch your flight on time even if you have a couple of stops to make! Here's some of our suggestions for your last minute to do list.
And You're Home with Help From Your Limo of Laguardia!
Finally, the plane touches down and you're home. Wait, how are we getting to the house? I tried calling my sister but she was just too busy with "Johnny's big recital" to make time to pick up her oldest sibling who took care of her while Mom and Dad were out on their date night. Stop stressing, we're here for you. With luxury cars and smiles. Let us know your arrival time and terminal and we shall be there on time with open arms. We'll wait for you in the passenger pickup area or we'll wait for you with your name written neatly on a paper right by you terminal.
Are the kids hungry? They've been stuck on a plane for the past for hours, who wouldn't be? Plan a stop to your favorite restaurant before you head for the comforts of home. Need a suggestion? Take a look below and start salivating.
Coming or going, leaving or visiting La Guardia Limos will get you where you need to be at the time you need to be there. No hassle, no stress. We are here to make things easier. Contact us to book today!