For those that live or may be traveling around the Connecticut area, you have plenty of great options to enjoy an evening on the town that are within just an hour or two of your location. If you're thinking about spending a night on the town, you should consider the many great places to spend a night, including two of the best casinos in the nation located right in Connecticut, Foxwoods Casino & Mohegan Sun casino.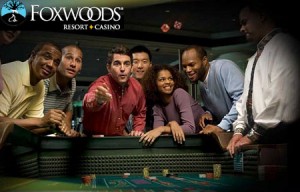 Both are great casinos to spend a night, weekend, or celebrate a special occasion. With many great ways to spend your time, these casinos feature high-class gaming areas, shops, spas, live shows, restaurants, golf clubs, theatres, and night clubs so that you're never left without something great to do at one of these fine CT casinos.
If you've thought about spending a night out at a Connecticut casino like Foxwoods or Mohegan, you should consider the benefits of traveling to and from the casinos in a professional transportation service like with CT limousine transportation. Great for celebrating milestone events like birthdays, graduations, anniversaries, or even just to take a large group around town for the night.
Connecticut limousine services are ideal to transport family, friends, co-workers, and neighbors around town, especially if you're planning on indulging any drinking to ensure that everyone has a safe ride home at the end of night. Hourly services are ideal to make sure you can make as many stops as necessary, great for picking up passengers at their own homes, stopping by restaurants, and then getting to and from great Connecticut casinos for the night.